++[General]++

- Name: Kimafee
- Age: 18
- Location: Middlesborough, North East UK
- Favorite bands: Pigface. System of a Down. Jack off Jill. Underworld. My Ruin. The Dresden Dolls.
- Who would you like to meet and what would you say to them: Richard Addams, George Orwell, Vincent Price and Cleopatra.

++[random]++
- describe your personality: Opinionated. A good listener. Compassionate. Creative. Fun. Random. Hyperactive. An ebay addict. Open minded. Honest.
- describe your style: Fake hair, Star Platforms, Glitter, Leopardprint, LOTS of bracelets, Star hairclips.
- do you have a bf/gf?: Yes.
girrable ^.^ 7 Months now.
- any tattoos or piercings?: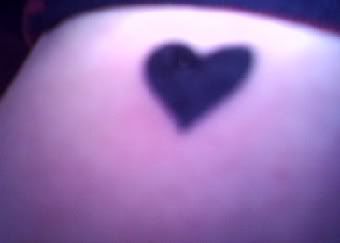 on the inside of my left elbow, 5 ear piercings and Nipple.
- 5 things you can't live without: Eyeliner. Snuggles. Phone. Spliff. Coffee.
- 5 random facts about you: I make bracelets and Catnip Toys. I know First Aid. I got an A in A level English Lit. I never take off the Bat Necklace I got from my first boyfriend for my 16th birthday. I own an Ouija board.

++[Likes]++

- favorite colour: Three: Red, Black and Lime Green.
- favorite person: Serj Tankian <3
- favorite place & why: Walking along the Beach at night. I can't really describe the feeling.

++[community]++

- where did you hear about us? Links in several peoples profiles.
- give evidence of promotion: http://stitched-kitten.livejournal.com/243406.html
- what do you like about our community?: Lots of pretty girlies, glam and glitter ^.^ No bitchiness.
- Why you feel you will fit in, in this community: I love leopardprint. And make Glow-in-the-dark bracelets. I will post losts and bring cookies!
- anything else....

- Post something pretty under a LJ cut.
One of the bracelets I make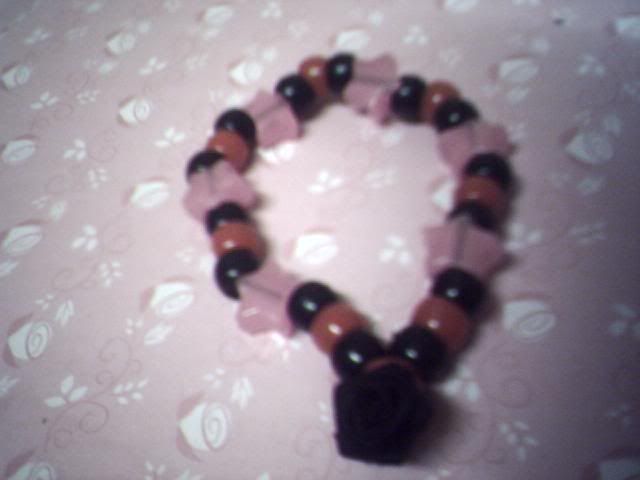 - Also behind the cut, show us a piccie of yourself
At Whitby, Oct 2005